Trees are a great asset on any property and do a lot to enhance the value of a property. However, like all living organisms, trees have a life-cycle – growing, aging, withering and, eventually, dying. Sometimes, unforeseen occurrences happen, like storms and high winds, that can bring down major branches and topple trees, even those in their prime.
Down but not necessarily out
While a large branch or fallen tree might be 'down' it's not necessarily 'out', as the saying goes. Leaving fallen trees and branches are not only unsightly on your property, but can cause even more problems in the long run. Problems with consequences that can far outweigh the cost of stump grinding.
For example, the tree might not actually be dead and, in due course, you may end up with unwanted and unsightly re-growth. Or it could simply lie there and rot, becoming a home for all sorts of pests and diseases that can spread to your healthy trees and shrubs. Or, once dead and dried, it could pose a serious fire hazard to the rest of your property. None of these scenarios is anything you want lurking in your backyard or anywhere else on your property!
So, if a tree or major branch should fall on your property, you would probably want to clear it away as quickly as possible. Furthermore, when removing a fallen tree, don't forget about its stump and/or root ball. While stumps and root balls might appear to be relatively innocuous and safe to leave behind, they too can be unsightly and even dangerous in the long run. For more about why it's important to make it a priority to remove the stumps of fallen trees as well, check out the section on our website about: Things to consider about tree stump removal.
Fallen tree clean-up: why you need the help of specialists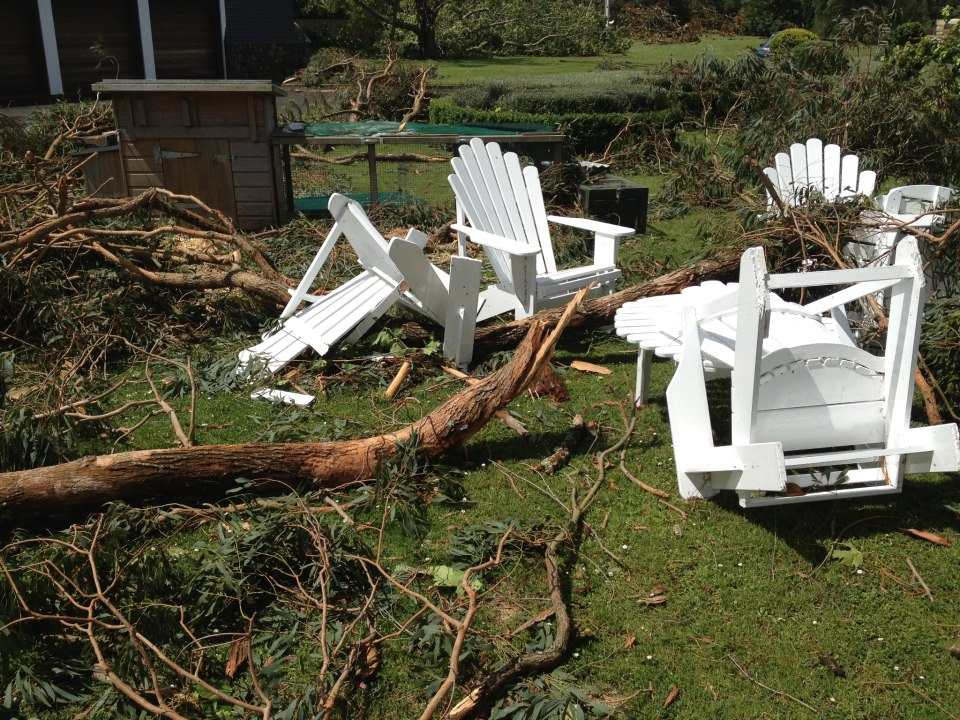 While the job of removing a fallen tree isn't nearly as risky or complicated as removing a healthy, living tree that's still standing tall, it nevertheless requires the right equipment and expertise to get the job done properly, safety and cost-effectively.
Never underestimate the dangers posed by a fallen tree – trees are big and heavy, and, even when toppled, they can still pose serious threats to life and limb. For example, even doing something as simple as hacking a branch off a fallen tree could upset the relative equilibrium of the fallen trunk, causing it to roll, with dire consequences.
So, when you want to remove a tree, even a fallen tree, and its stump, it's advisable to call in the experts. We at Stump Busters have been providing professional, safe and efficient tree removal and stump grinding services for more than 10 years to private residences, commercial properties, public parks, and community and government premises.
We employ the latest tree grinding equipment and removal methodologies, and our team members are experts in the removal of even the largest and hard-to-manage trees and stumps, without disrupting the surrounding property. These are important points to bear in mind when reviewing stump grinding prices.
Fallen tree and stump removal costs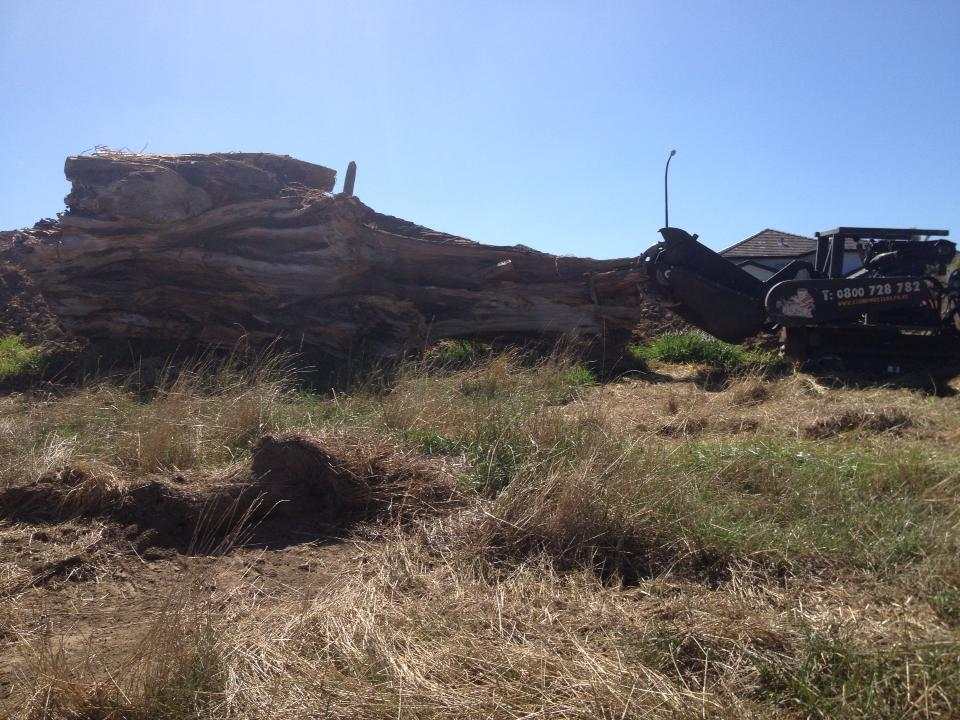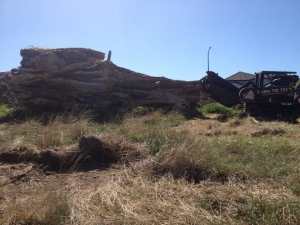 While it might be tempting, in an attempt to keep perceived costs of stump grinding down, to seek help from contractors not qualified in the removal of trees and tree stumps, their inexperience can often end up costing you more.
Stump grinding is the perfect way to get rid of a tree that has fallen. Getting a fallen tree lifted and taken away by professionals can be expensive and far more problematic, from an access point of view, than simply getting Stump Busters, your Auckland stump grinding company, to grind the entire fallen tree and its stump in situ. That way, we can easily, safely and cleanly remove any size stump or fallen tree from your property, even from those difficult-to-reach areas.
The good news is that the cost to remove a fallen tree is typically a lot lower than that of removing a standing tree. However, as with removing a standing tree, the total stump grinding price will depend on a number of factors, such as its size and condition, the size of its stump, the extent of its root system, its location and so on. These are all factors that influence stump grinding prices.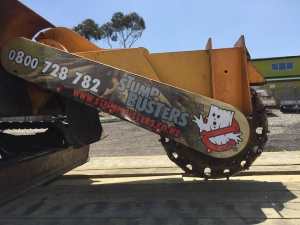 Stump grinding prices – our 'no surprises' approach to the cost of stump grinding
This is why we at Stump Busters don't quote you an average cost of stump grinding for fallen tree or stump removal over the phone. Instead, we'll send a member of the Stump Busters team to the site itself to take a good look at what's involved, so we can give you a fair and accurate quote of the cost to grind the tree and its stump. That way, you'll avoid the risk of any nasty surprises with the cost of stump grinding happening once the job begins.
Get a free and accurate quote of the cost of stump grinding
So, if you need emergency removal of a fallen tree, it's crucial that you call in the experts from Stump Busters, your professional Auckland stump grinding company. Ask us for our free, no-obligation consultation and we'll visit you at a time that suits you to assess the situation and give you an accurate, customized quote of the cost of stump grinding to put the matter right.