Residential, Lifestyle and Commercial Stump Grinding
Stump Busters offers residential, lifestyle and commercial stump grinding in tree stump removal services in Auckland, Waikato and Thames.
Call Stump Busters today to organize a time that is convenient for you and have one of our professional staff members provide a free quote. We will assess the site for access to machinery and any specialist equipment that might be required. Our stump grinding and tree removal services are also fully insured for your peace of mind.
Our experienced staff will be able to answer any questions you have and advise you on the best solution to get rid of unwanted Tree Stumps so that you can replant, build, concrete, pave, or turn back to lawn the area where the stump used to be.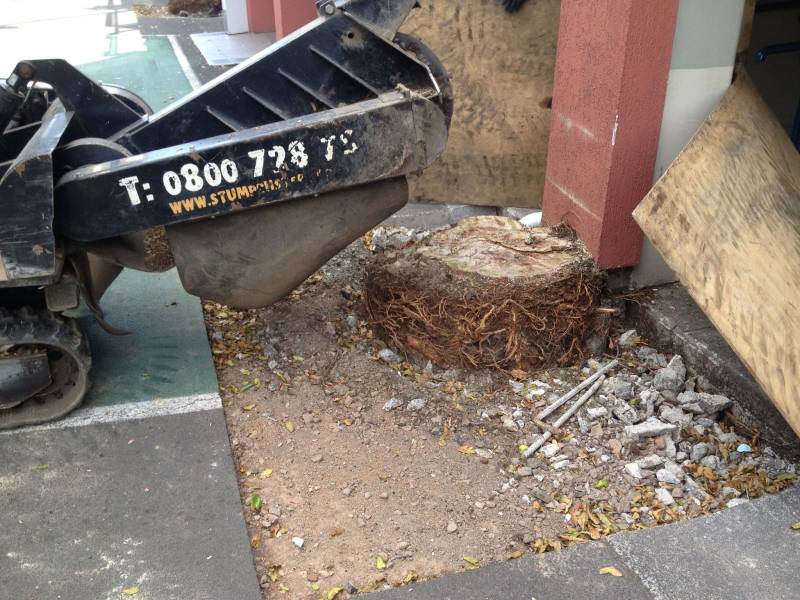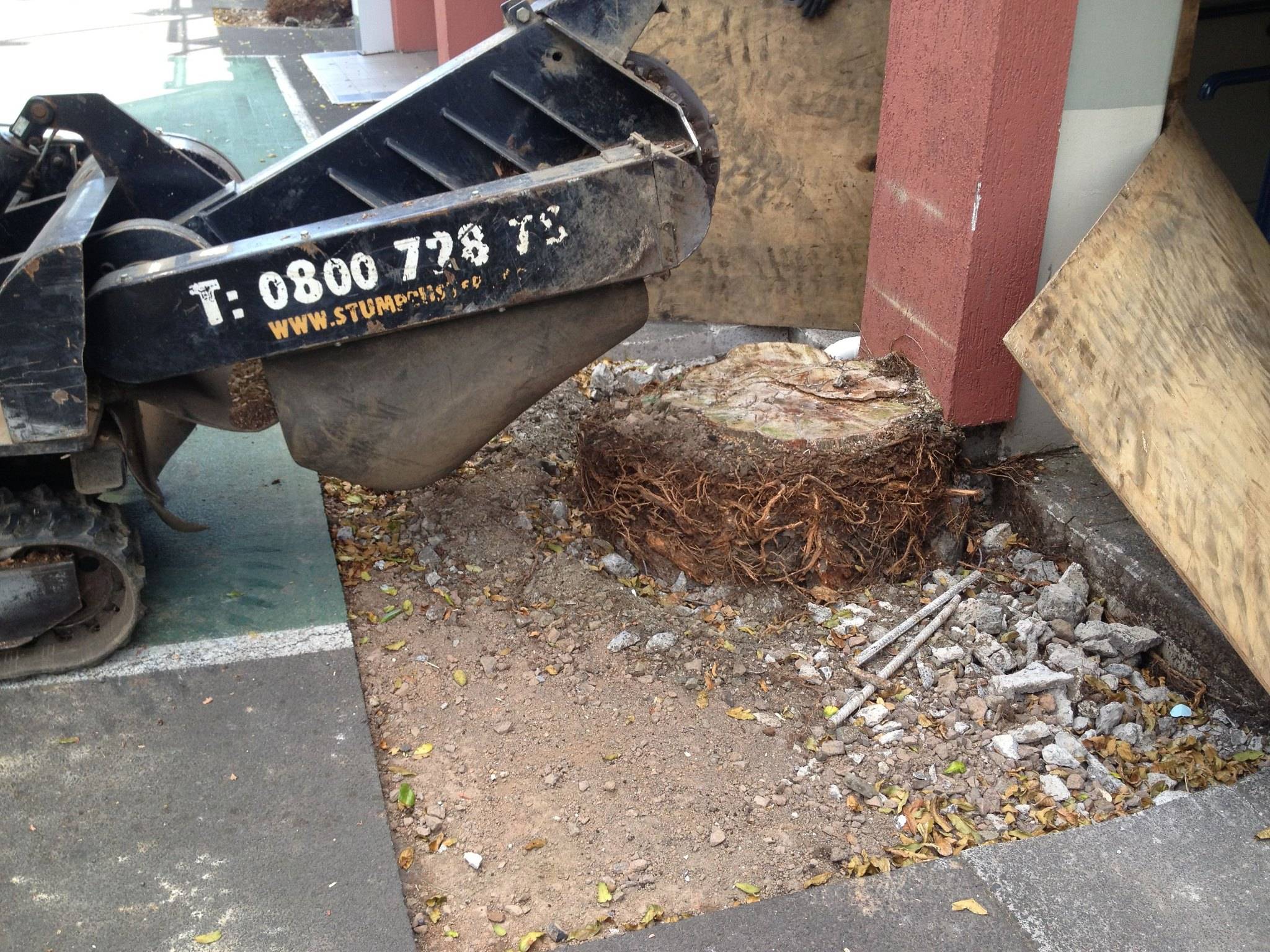 Residential Stump Grinding
Stump Busters offers residential stump grinding and tree removal services in Auckland, Waikato and Thames are. Our stump removal team has the expertise to provide you with a smooth, efficient and hassle-free residential stump grinding service. Our years of experience and strict health & safety processes enables us to take care of any tree stump without causing any damage to your property. Call us on 0800 456 026 us to get a no-obligation free quote.
Commercial Stump Grinding
With more than 30 years' experience in the tree-care industry, Dave Ruck and his teams of stump grinders at Stump Busters offer a local stump grinding service that has been delivering results for businesses and homeowners alike. Our free no-obligation, on-site quote for commercially grinding a tree stump means that you get an accurate quote for grinding tree stumps on your property. Call us today on 0800 456 026.
Lifestyle Property Stump Grinding
Stump Busters uses the latest in Stump Grinding technology for all the lifestyle property stump grinding jobs. From our Alpine Stump Grinder that is used for hard to get to places like steep sections or rough terrain using our tracked machines that are operated by remote control, we have all the right equipment to remove all stumps of all sizes. Call us today to get a free no-obligation quote for our lifestyle property stump grinding service on 0800 456 026.
STUMP GRINDING AND TREE STUMP REMOVAL… IT'S OUR BUSINESS!
Stump Busters: Auckland and Waikato's #1 Tree Stump Grinding Business!
With thousands of happy customers 'Stump Busters' is the right choice for you! Simply put we are the most trusted and experienced tree stump grinding business.
Call Us Today!
WHY CHOOSE OUR RESIDENTIAL, LIFESTYLE AND COMMERCIAL STUMP GRINDING SERVICE
Stump Busters has the experience and expertise to grind and remove any Tree Stump. We are the

Stump Grinding Specialists

We have the people who

go the extra mile

to ensure you are completely satisfied.
Our Stump Grinding equipment is the latest and greatest. No one has the range of specialist Stump Grinding gear that we have.
We guarantee that whatever work is stated in our quote will be

delivered 100%

.
Our tree stump grinding work is

fully insured

for your peace of mind
We have thousands of happy, satisfied customers. Please join our list and call us today on

0800 728 782

.